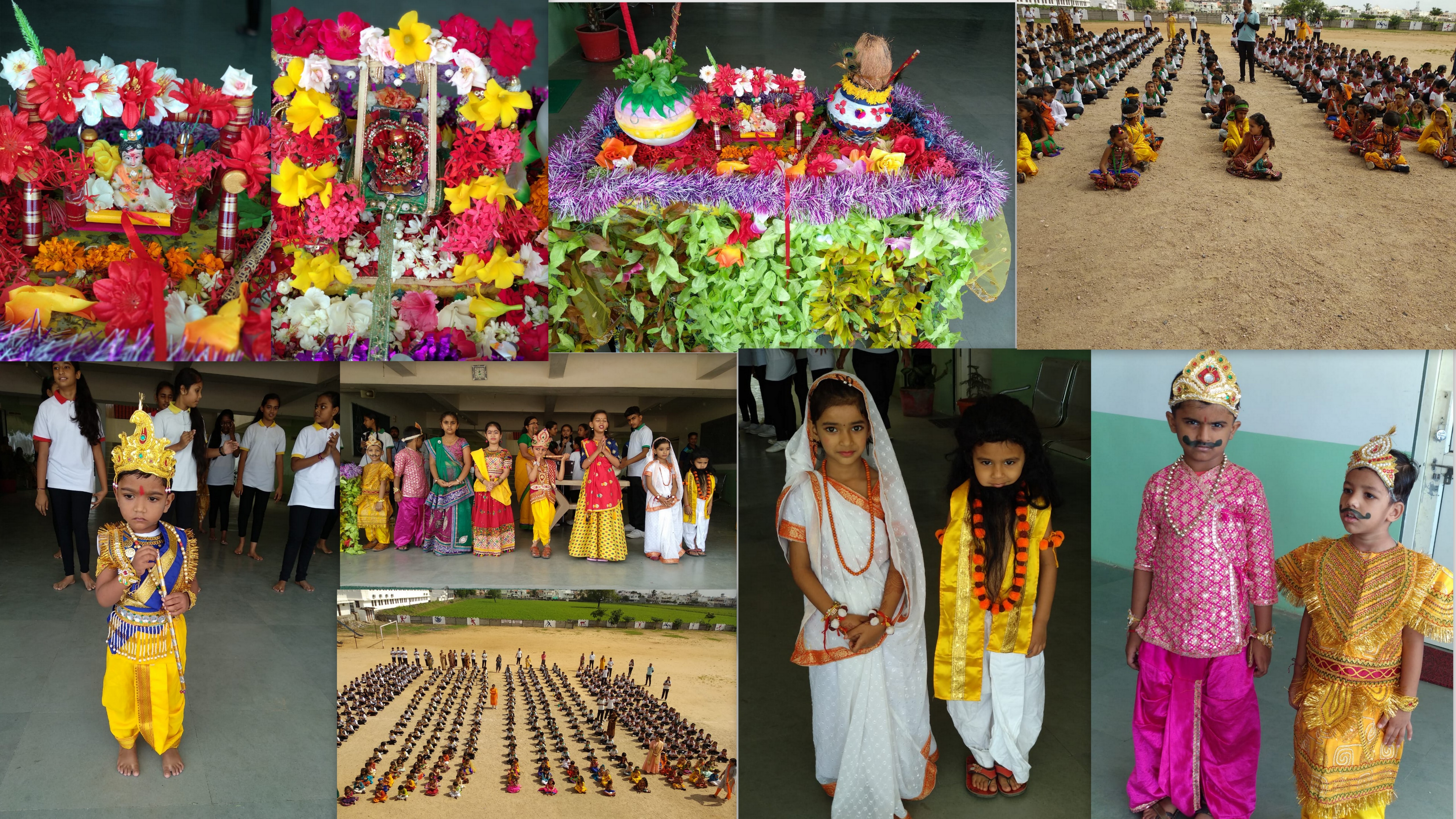 Date
18-08-2019
On 18TH Aug ,2019 ,The school celebrated Janmashtmi .It was celebrated with great pomp & festivity .The girls of class -7 performed a theme based dance group song was also performed by the students.
The celebration started with a speech on Janmashtmi followed by dance and a group song. A student of class 9th Dhyey played the role of Vasudev and the whole scene of Krishna birth & his acts was enacted by the students enthusiastically.
The girls participated in "Dahi Handi" competition which was house wise. The girls from different houses made paramids to reach the matki and break it.