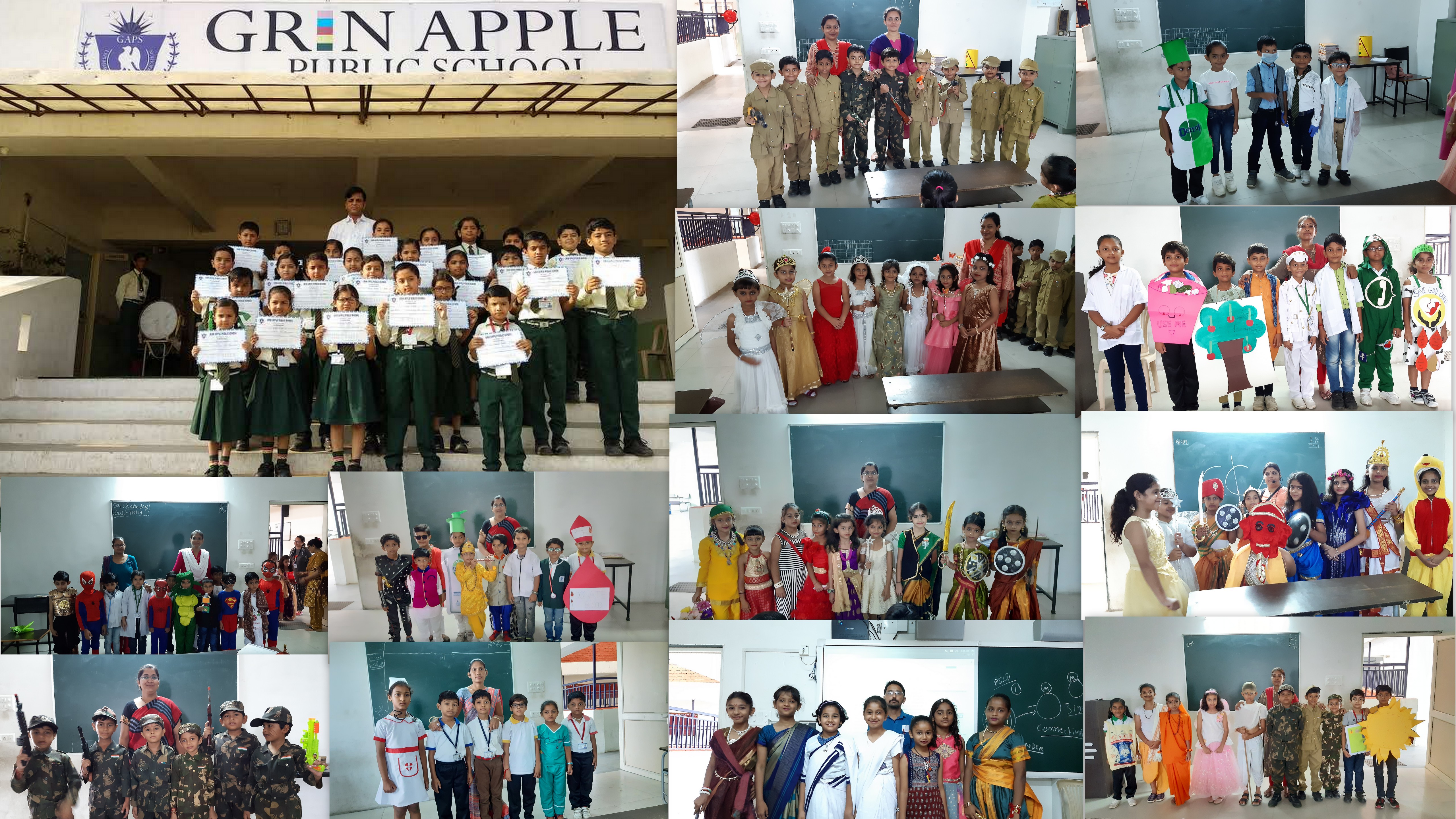 Date
07-09-2019
Fancy Dress ( Mahavirnagar,Sept07,2019)
Scholastic and Co-Scholastic activities has an equal importance in school programme for all round development of the child.
Keeping this in view, Grin Apple Public School conducted the Fancy Dress competition on Sept 07,2019.For the children of primary school. Children were dressed in their colourful costumes and spoke a few sentences on the character that they depicted.
The effort and hard work of students was highly appreciated by the principal and management. Students dressed up as freedom fighters, the teacher, cricketers , soldiers , actors etc. The competition proved to be great learning experience for the students.